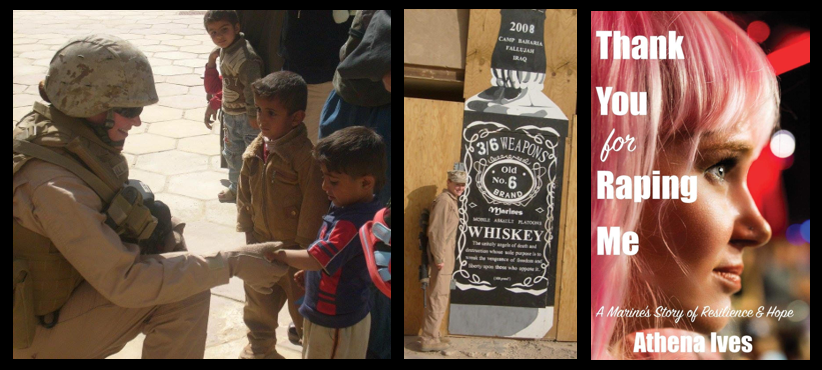 Part 1 of a 2-part interview.
Athena Ives left the Marine Corps as a decorated Sergeant in 2010.  She made her living as a Combat Engineer and deployed to the city of Fallujah, Iraq in 2008 where she volunteered to work in the Marine Corps "Lioness" Program, supporting infantry operations in the city. In her newly released book entitled "Thank You for Raping Me: A Marine's Story of Perseverance & Hope" Athena outlines her life which includes being raped multiple times, her combat experiences and her struggle once outside the Marine Corps to made sense of it.
The interview is raw and Athena, who is currently working towards her PhD in Forensic Psychology Research, doesn't shy away from the traumatic events that shaped her life or her opinions about those events.  Her honest voice is meant to give hope and encouragement to others who are affected by trauma — YOU CAN GET TO A BETTER PLACE, YOU DO HAVE THE STRENGTH INSIDE YOU.  A quote from the jacket of Athena's book might say it best: "Sgt Ives' stories illuminate how to take the worst moments in life and use them to light a fire in your soul."  
The interview is in two parts, be sure to listen to them both.
Podcast: Play in new window | Download