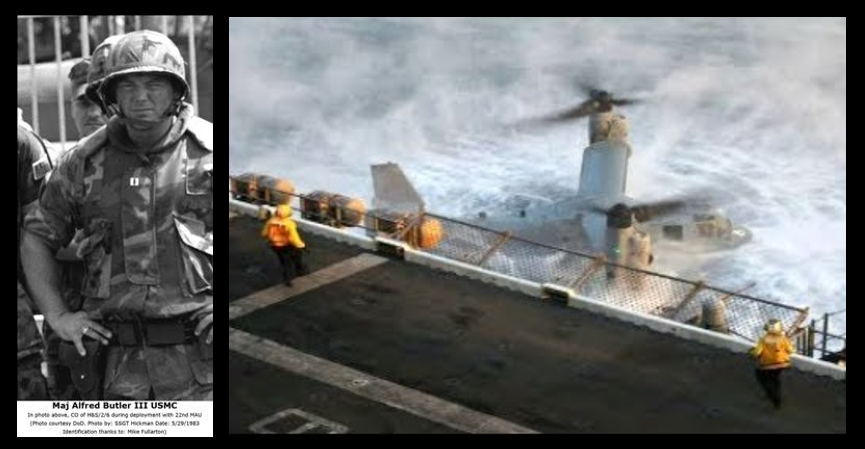 TODAY'S TOPICS:
We remember the bombing of the Marine Barracks at the Beirut International Airport in 1983
"Gear Adrift" — in the back of an Osprey that crashed off the coast of Australia in August of 2017 is listed as a cause of concern by the Marine Corps.  How do you solve it when 'luggage compartments' don't work when you have to get out of an aircraft in a 'hot' LZ?
Gunner explains how the US Army's annual Sniper Competition works
In 2006 3rd Battalion, 5th Marines recovered a USMC sniper rifle that was taken when four Marines were killed and the weapon taken in 2004 in the city of Ramadi, Gunner was with 3/5 at the time.  We'll talk about it.
Podcast: Play in new window | Download